Image library software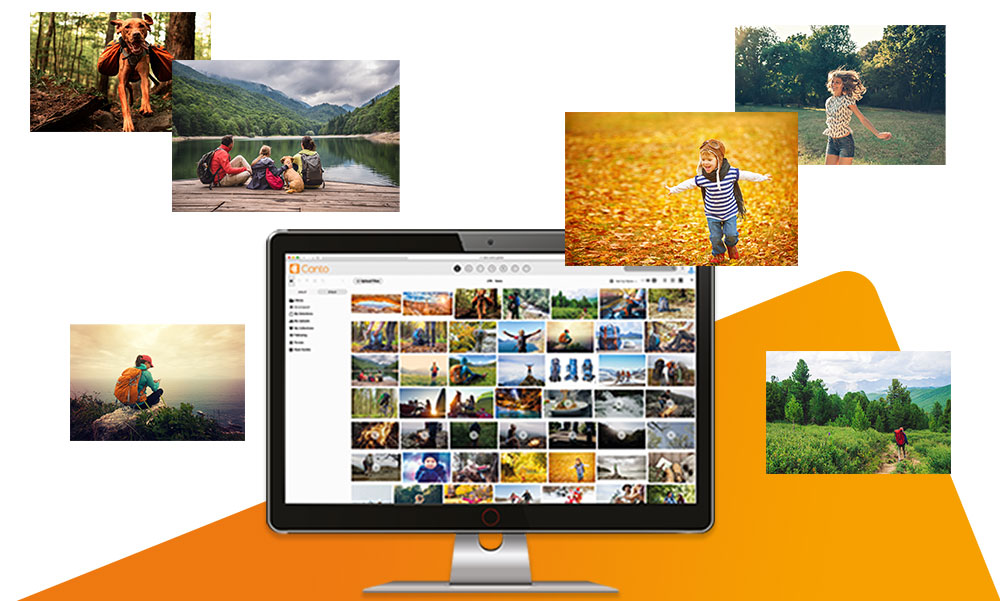 What is image library software?
If you're looking for a system to handle all of your digital image storage needs, image library software is a must. Image library software is an enterprise system that provides a central location for storing important digital images. A component of digital asset management (DAM), it improves company projects by implementing advanced metadata features, folder systems and image recognition tools. It also reduces retrieval times and increases image sharing.
Growing digital image storage
The reality is that companies are overwhelmed with the exponential growth in digital images. In fact, 54% of marketers believe searching for digital content is wasting their valuable work time, 36% are sifting through third party folders and 25% are exchanging large files with customers. They need professional cloud storage, among other important enterprise tools in order to stay in control. The traditional way of maintaining digital picture files is no longer effective, due to the image growth, both in size and in quantity.
Because of this, companies are turning to image library software to keep their burgeoning picture collections safe, organized and accessible. In order for team members to focus on what's truly important, they need an image system that handles important tasks. This is why DAM utilizes the image library software.
54

%

of marketers can't find their content
36

%

are searching other users' folders
25

%

send large image files back and forth
Image library software benefits
Automatically removes duplicate images from the library
Ensures efficient, brand-consistent projects with image version control
Decreases time spent searching for brand images, which frees up team members
Automates facial recognition, improving accuracy and increasing organization
Adds crucial watermarks to sensitive images within the library
Provides copyright functionality to help admins manage permissions
Stores images in an organized, central location
Manages tedious tasks involving pictures so teams don't have to
Increases image sharing among team members
When do you need image library software?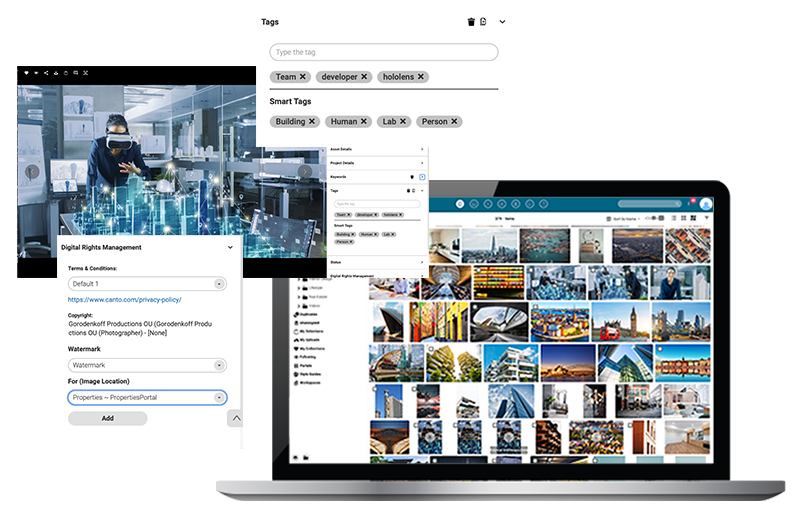 Image library software is a crucial element of DAM because of its many automated functions that enhance image storage. You should use image library software if you'd like superior control over important brand materials, such as logos. This vital DAM component also gives companies an access point for third parties to draw from when they need an image.
Companies that require extensive image storage inside a secure system benefit from an image library inside their DAM. It automates tagging and keyword processes using comprehensive metadata management tools, which allows for superior organization. If your company's image requirements are growing, an image library software system is essential.
Digital asset management is the key to team success, especially when it comes to important issues such as the security and retrievability of digital assets. Image library software builds on these important tasks within the DAM by providing a central location for professional images.
Take control of your images