File sharing
A modern solution for collaborative needs concerning images,
videos and other assets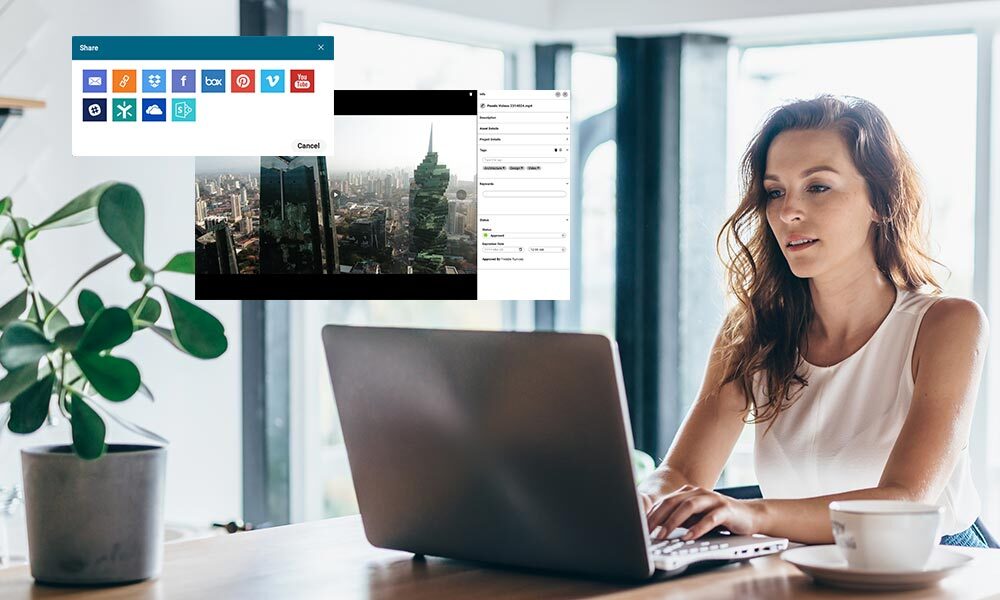 A secure way to share
Canto's systems keep your sensitive files safe throughout the entire sharing process
A chance to collaborate
With the latest version of branded files, users can work together on documents
The power of link sharing
Forego the hassle of large email attachments with Canto's link file sharing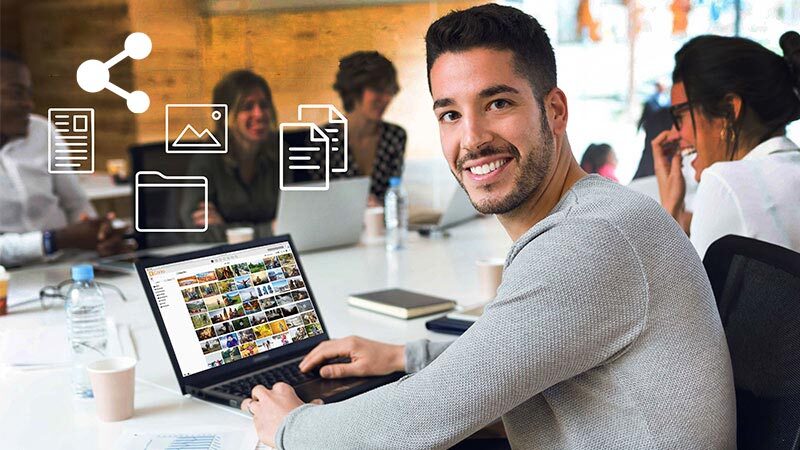 A modern file sharing system
File sharing has changed, and organizations have different needs when it comes to transferring valuable assets. With growing digital assets such as images, documents and presentations, it's no longer possible to rely on outdated sharing methods. Fortunately, Canto has given companies a new way to share.
Beyond simple sharing
Sharing doesn't have to be so one-dimensional. Moving files from point A to B is just scratching the surface of all Canto is capable of. Extensive options, such as expiring links, give users the capability to restrict the sharing to a specific amount of time. This restores peace of mind while ensuring documents are downloaded at the ideal moments.
Canto also takes the pressure off users when it comes to images, giving the option to modify shared graphics files before the download with features such as editing and cropping. For those sharing files to numerous locations, Canto allows direct sharing to all major social media platforms with one simple step, ensuring your files are distributed to the right places.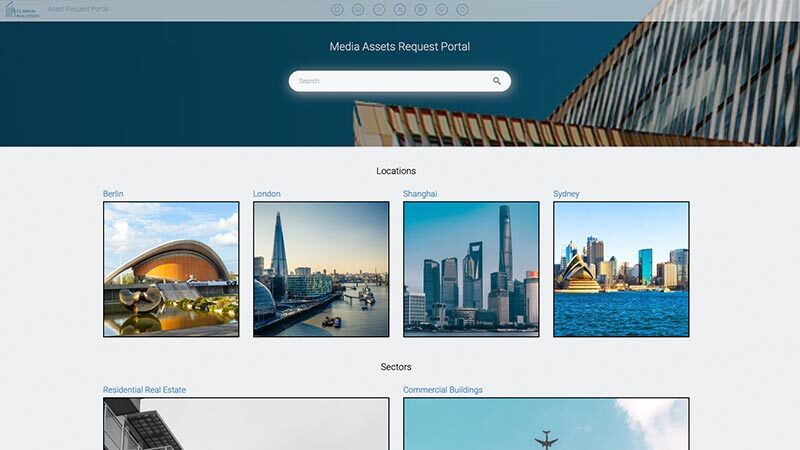 Structure and customize your sharing
Canto automatically structures your files based on advanced metadata management features, providing a centralized location to pull files from for future sharing. It also offers a chance to customize your sharing through Portals, which act as a secondary location for files intended for restricted users.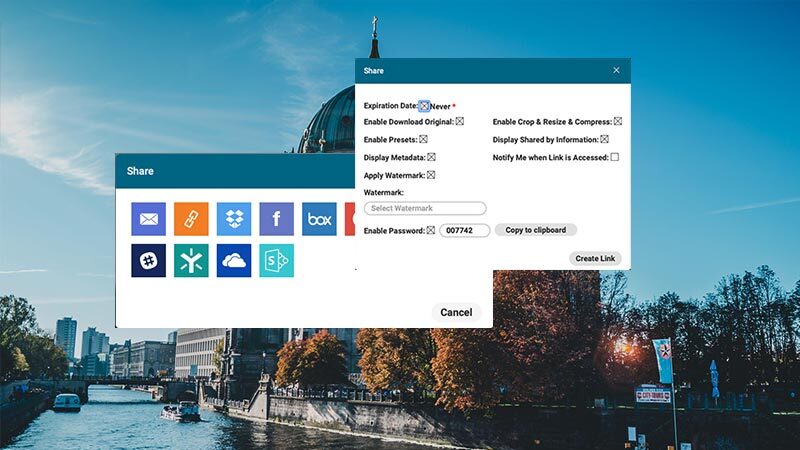 Share with confidence at all times
File sharing should be a worry-free process, and thanks to Canto's elite security measures, it is. Whether you're sharing the latest branded images with your colleagues or sending a sensitive document to a client, the Canto system will keep everything safe. Streamline your sharing processes with the security of Canto.