Image database software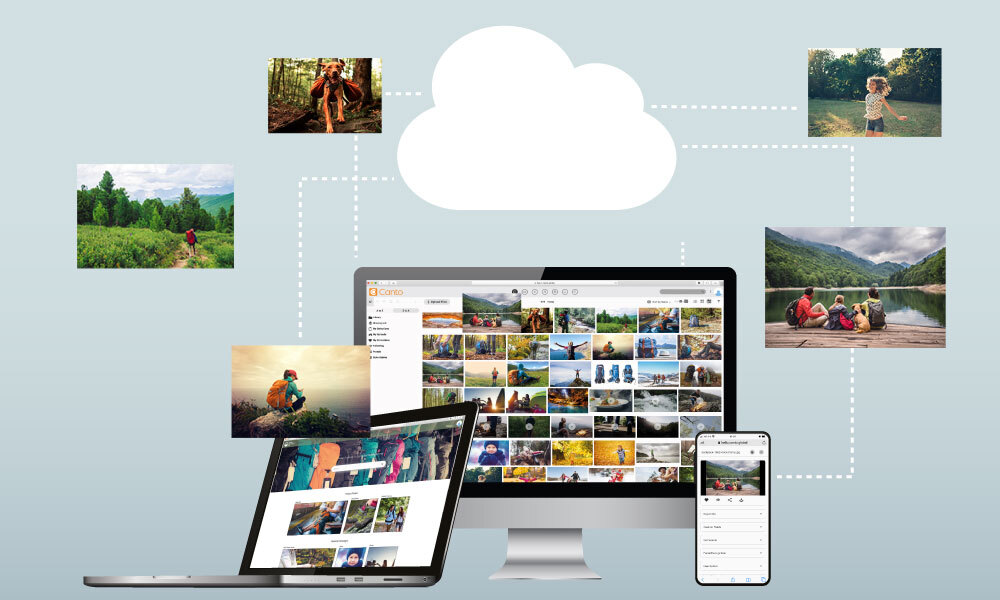 What is image database software?
If you need an enterprise-friendly system to store, organize and share digital photos, image database software is crucial. An image database system organizes digital pictures into a central location for fast sharing and retrievability. It is the storage element of digital asset management (DAM), giving DAM users extensive features. These features include tools that allow users to upload, search and share company graphics. It also automates digital image-related tasks, boosting workflows.
The digital image boom is here
More than ever, companies are being flooded with digital images due to the massive growth in data. Furthermore, this trend doesn't seem to be slowing down. What's worse, the large quantities of digital images are causing problems for companies everywhere. 46% of marketers spend their precious time searching for image files of which they no longer remember the names, 37% are digging through unorganized folders and 29% are wasting time with incorrectly-sorted files. Instead, they need enterprise-friendly cloud storage for their images, as well as other professional solutions.
Modern companies have implemented powerful image database software to reduce wasted time locating unorganized digital pictures. These helpful systems have given teams back their workdays, automating and managing extensive image tasks. Ultimately, an image database keeps professional photos safe, while making them accessible, shareable and easy-to-find.
46

%

of marketers forget image file names
37

%

search through unorganized folders
29

%

waste time with poorly-sorted files
Image database software benefits
Automates duplicate digital photo removal from the database
Empowers admins and improves projects with image version control
Improves brand image searches, giving team members more freedom
Offers advanced facial recognition technology
Implements watermarks for professional images within the database
Boosts copyright operations to help admins manage database permissions
Centralizes professional digital images into a single location
Secures sensitive images using powerful encryption
Accelerates retrievability, which speeds up projects
When should you use image database software?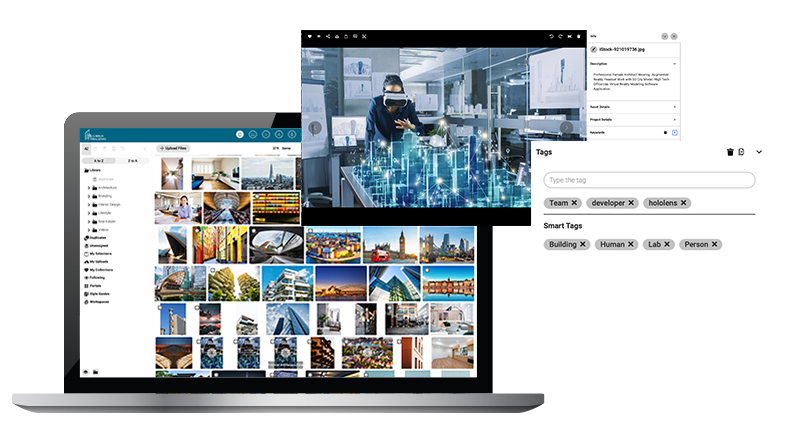 You should consider an image database software if your company would benefit from faster project completion, increased creativity and enhanced administrative image control. Storing images in a central database ensures teams have sufficient access to all digital photos. This saves time and upholds deadlines.
Companies with large or growing image collections benefit from an image database inside their digital asset management system. Image database software manages an expanding picture library, increasing user capabilities such as metadata management and copyright control. For a company with sensitive images, an image database is a must.
Digital asset management empowers teams by increasing the security and organization of professional digital assets. Image database software helps DAM complete these tasks when they pertain to images. This gives employees time to work on more important issues.
Take control of your images